Professional Bridal Makeup Artist
Certified in Korean, Japanese, Taiwan, and Russian Styles
★★★★★
based on Google and Facebook reviews
8 years professional experience in delivering our best makeup & hairstyling services for:-

ROM / Solemnisation

 Wedding Actual Day

Pre-Wedding Photoshoot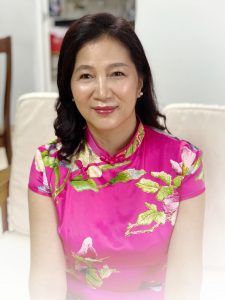 Mothers/Sisters/Bridesmaids

Prom / D&D / Events

Corporate / Personal / Fashion
Most brides love the simplicity, elegance and the subtle brilliance of colours. Just to make it clear, it is really an understatement to say that the looks are plain and simple.
8 years of experience provisioning professional bridal makeup and hair services have taught me a lot. Aside from fervently seeking inspiration and continuously practising, I have to be in the shoes of every bride to understand her needs, be ever ready to brainstorm ideas and be able to help her see the best version of herself. Acquiring hairstyling and makeup artistry certifications in Korean, Japanese, Taiwanese and Russian styles had also enhanced my creativity and given me the ability to visualise from different perspectives. And this natural acumen on using the right colours and combinations I have developed after working on so many different complexions with different requirements is just awesome.
Really glad all that tireless effort and sleepless nights doing preparation paid off. Now every bride can magically exude confidence and radiate beauty right from her heart just by being herself. Yes, you heard me right- just by being herself. No more heavy makeup. No more staring at the stranger in the mirror realising you are no longer you. I strive to help you be a princess for a day without losing yourself. Every heartfelt thanks I receive is like a blessing to me and nothing can describe how much it warms my heart to see a bride so happy, so stunning and so ready to show up on her big day.